We offer results-driven facilitation, consulting, training,
tools, and coaching designed to improve organizational performance.
Our Core Strengths
Needs Assessment & Strategy Development
Ensure satisfaction of customers, employees, and partners by leveraging their needs and desires. We can support the development of effective organizational strategies by zeroing in on tangible needs and expectations of key stakeholder groups. We offer proven approaches to needs assessment for your area of interest:
External Needs Assessment: Customer/Beneficiaries; Community
Internal Needs Assessment: Organizational Performance; Employee Performance; Knowledge and Learning
Strategic Implementation & Alignment
We facilitate strategic execution through detailed strategy implementation planning and coordination of initiates and teams. We customize the level of facilitation (for example, training, coaching, facilitated work sessions with management and implementation teams, consulting) according to the specific needs of our clients.
Performance Measurement & Management
We offer cutting edge approaches to designing performance measurement and management systems, and the organizational structures and processes to support sustainable use and value. Our approach is unique in that we align the organization's strategic priorities, with department and individual performance objectives and indicators, which becomes the foundation for performance monitoring, evaluation, reviews, feedback, and improvement.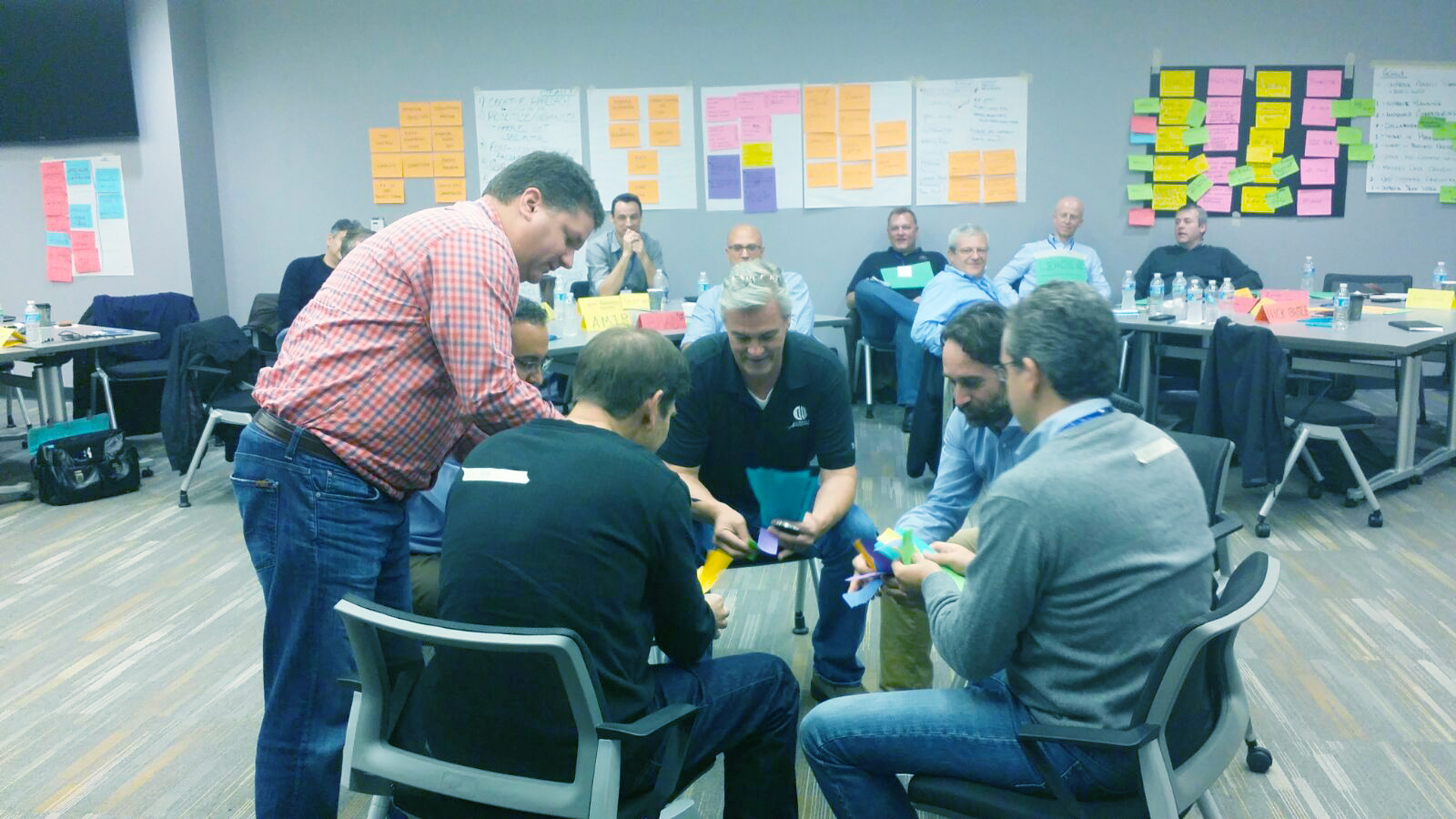 Our Service Lines
Consulting & Facilitation
IFNAE uses a copyrighted approach to consulting that facilitates participation and buy-in from stakeholders, builds capacity and know-how of your own staff, and drives sustainable results. This approach is used with each of our service areas (needs assessment & strategy development; strategic implementation & alignment; and performance measurement & management).
Training & Development
We offer workshops and training in both face-to-face and online formats. IFNAE has both world renowned experts in our service areas as well an elite team of instructional designers and developers with an extensive track record of delivering top-notch, performance–driven learning services and products. Be sure to visit IFNAE Academy for more details on our training and development offerings and sign up for our email list for announcements on upcoming courses.
Speaking
Ingrid Guerra-López, IFNAE CEO, brings her proven and published models on needs assessment, monitoring & evaluation, and performance improvement to a wide range of audiences throughout the year. Consistently rated as engaging and outstanding speaker at conferences and professional events, Ingrid inspires her audiences through her accessibility, humor, and extensive knowledge and experience. Her clients include professional associations and conferences, international development agencies, private organizations, non-profits, and educational institutions. Sign up for our email list to be notified of upcoming events.
Examples of Our Recent Work
Comau, United States (2017). Senior Consultant: Strategic Implementation and Monitoring Planning.
United States Agency for International Development (USAID)/Human and Institutional Capacity Development (HICD), Rwanda (2012-17). Senior Consultant: Performance Assessment, Monitoring, and Evaluation.
USAID, (PSDAG) Project, Africa (2016-17). Senior Consultant: Organizational Assessment/Performance Management.
USAID/Partner Capacity Development (PCD) Program, Vietnam (2015-16). Consultant: Strategic Monitoring & Evaluation System Design.
World Bank, Russia (2015-16). Senior Consultant: Formative Evaluation and Quality Assurance for Educational Curriculum of the Eurasian Center for Food Security (ECFS).
USAID/Good Governance in Public Administration Strengthening (GGPAS), Kyrgyzstan (2015). Consultant: Strategic Management Coaching & Training.
Recommended Books on Performance