Linking Data, Decisions, and Actions to Improve Performance
IFNAE is a management consulting firm that supports business, international development agencies, government, non-government, and healthcare organizations in achieving sustainable organizational results.
We are recognized as leaders in the field because of our innovative and participatory approaches to strategically-aligned organizational assessment, evaluation, and performance management systems.

Our Latest Books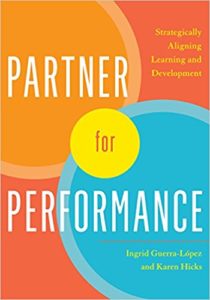 We are thrilled to announce that Partner for Performance: Strategically Aligning Learning and Development has won an Award of Excellence for Outstanding Communication from the International Society for Performance Improvement.
The latest book from Ingrid Guerra-López, IFNAE CEO, and Karen Hicks offers a framework for fast-tracking your growth as an ally to managers and a consultant to business leaders using a structured yet flexible approach to aligning learning and performance improvement solutions with strategy. Change the L&D status quo and build credibility for your department —
Partner for Performance
will show you how.
Sign up for our mailing list
for updates on our Strategic Alignment course offerings through
IFNAE Academy
!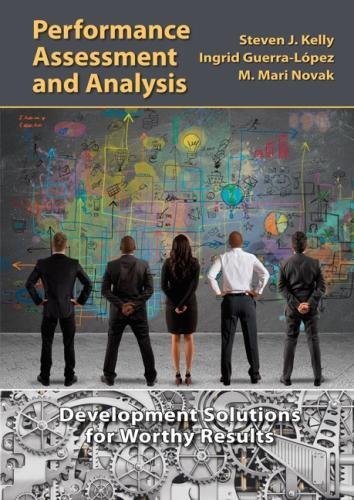 We have more exciting news: Performance Assessment and Analysis: Development Solutions for Worthy Results is now available for purchase directly from IFNAE.
The latest from performance experts Steven J. Kelly, Ingrid Guerra-López, and M. Mari Novak, this book reveals the secret of success for performance assessment for all who want to become master organization improvement practitioners. It emphasizes the importance of rigor, evidence, holistic thinking, and careful analysis in designing capacity development efforts.
Click here
to order now. And be sure to
sign up for our mailing list
for updates on the companion course, now available through 
IFNAE Academy
!
IFNAE Academy's Featured Courses and Certificates
Save