Description
The Winter 2018 Cohort for the PAAx Specialist Certificate is now open for registration! Click below to enroll today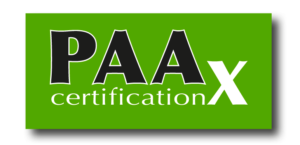 In collaboration with KNO Worldwide, we are thrilled to announce that the Specialist Certificate Winter 2018 cohort will begin in January 2018. For decades KNO/IFNAE have been at the forefront of implementing rigorous and effective performance improvement methodologies in capacity building programs for a variety of donor-funded international development initiatives worldwide. A paramount element of this success has been the initial performance assessment conducted to diagnose institutional needs, determine root causes and define recommended solutions. After replicating our success with a variety of stakeholders across many countries and continents to conduct these assessments, KNO/IFNAE have refined these approaches, methods, and tools to form the foundation for a rigorous certification program.
What does the PAAx Specialist Certficate involve?
Winter 2018 Online Meeting Dates
February 6, 8, 13, 15, 20; 11AM – 1:30PM U.S. Eastern Time
Who should attend?
Our programming provides international development and corporate professionals with a clear rationale and process for planning and implementing an organizational performance assessment in partnership with multilateral partners that delivers clear and compelling evidence for the selection of the most effective organizational improvement solutions and programs. Our participants have a variety of professional titles including:
Development Specialist
Development Program Manager
International Systems Analyst
Monitoring, Evaluation & Learning Officer/Advisor/Manager
Organizational Capacity Officer/Manager
Program Development Officer
Senior Business Analyst
Senior Research Analyst/Research Associate
Sustainability Consultant
Training/Capacity Building Manager
Deputy/Chief of Party
Contracting Officer Representatives (COR)
Industrial/Behavioral Engineer
Performance Assessor
Training/Capacity Needs Assessor
Why get PAAx Certified?
Your PAAx certification will provide you, your employers, funders, and clients with evidence of your performance-based skillset and experience.
All programs encompass ISPI principles, associated six standards and code of ethics.
All program supervision, performance-based design, and delivery conducted by widely recognized performance improvement experts that include CPTs and other highly credentialed professionals with extensive international development experience
Participants subject to certification will be evaluated based on strict criteria set for the respective certification level
Based on empirical research, this program provides proven tools and techniques that will get you the required results
Immerses you into a systemic/holistic view on organizational performance assessments
Organized around an applied practitioner approach – successful with major international donor organizations and programs
Delivers a set of tools you can use immediately
Flexible participation options including face-to-face, online, or on-site for groups of 6 or more
Have fun in an interactive environment, learn with and from your peers, and establish a long-standing community of practice with colleagues