Performance Assessment and Analysis (PAAx) Certificate
IFNAE and KNO are pleased to announce our Performance Assessment and Analysis (PAAx) Certificate will soon be offered via IFNAE Academy!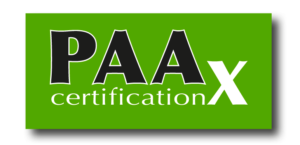 In collaboration with KNO Worldwide, we are thrilled to announce that our certificate program in Performance Assessment and Analysis (PAAx) will be coming to IFNAE Academy. For decades KNO/IFNAE have been at the forefront of implementing rigorous and effective performance improvement methodologies in capacity building programs for a variety of donor-funded international development initiatives worldwide. A paramount element of this success has been the initial performance assessment conducted to diagnose institutional needs, determine root causes and define recommended solutions. After replicating our success with a variety of stakeholders across many countries and continents to conduct these assessments, KNO/IFNAE have refined these approaches, methods, and tools to form the foundation for a rigorous certification program.
Certification Levels
PAAx Specialist: Participants develop a performance assessment plan
PAAx Analyst: Participants develop a performance assessment report
PAAx Expert: Participants deliver a PAAx training program
Program Elements
Encompasses ISPI principles, associated six standards and code of ethics.
All program supervision, design and delivery conducted by qualified performance improvement professionals that include CPTs and other highly credentialed and widely recognized experts
Five (5) webinars across a 2-3 week period (or a 2-day workshop if face-to-face delivery is chosen)
Sixteen (16) hours of individual project-based coaching by program facilitators as participants complete their Performance Analyst project (typically a 3-month period)
Participants subject to certification will be evaluated based on strict criteria and demonstrate their ability to conduct an actual assessment
All performance assessments conducted by program participants will be supported by accomplishment-based plans that will be used to evaluate success at the end of the program
Participants will prepare a final assessment report (case study) under the supervision of program facilitators and may be selected to brief the project at a professional conference
Why attend?
This program provides international development professionals with a clear rationale and process for planning and implementing an organizational performance assessment with international development partners that delivers clear and compelling evidence for the selection of the most effective performance improvement interventions.
Performance-based curriculum designed and delivered (face-to-face, online, or on-site for groups of 6 or more) by experienced practitioners in international development contexts and researchers in performance improvement
Based on empirical research, this program provides proven tools and techniques that will get you the required results
Immerses you into a systemic/holistic view on organizational performance assessments
Organized around an applied practitioner approach – successful with major international donor organizations and programs
Delivers a set of tools you can use immediately
Focuses on organizational results and alignment
Have fun in an interactive environment, learn with and from your peers, and establish a long-standing community of practice with colleagues
2018 Online Dates
Winter: 11AM – 1:30PM U.S. Eastern Time, January 23, 25, 30, February 1, 6

Spring: 11AM – 1:30PM U.S. Eastern Time,  May 15, 17, 22, 24, 29

Fall: 11AM – 1:30PM U.S. Eastern Time,  September 25, 27, October 2, 4, 9
Learn More
Download the PAAx certificate brochure by clicking here.
Questions? Send us an email at paax@ifnae.com.
Or sign up for our mailing list to receive updates on PAAx and other offerings.
Course Materials