PAAx Certificate Webinar 1 (W18)
January 23, 2018 @ 11:00 am

-

1:30 pm
Event Navigation
IFNAE and KNO are pleased to announce our Performance Assessment and Analysis (PAAx) Certificate will soon be offered via IFNAE Academy!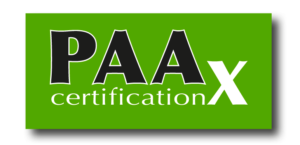 In collaboration with KNO Worldwide, we are thrilled to announce that our certificate program in Performance Assessment and Analysis (PAAx) will be coming to IFNAE Academy. For decades KNO/IFNAE have been at the forefront of implementing rigorous and effective performance improvement methodologies in capacity building programs for a variety of donor-funded international development initiatives worldwide. A paramount element of this success has been the initial performance assessment conducted to diagnose institutional needs, determine root causes and define recommended solutions. After replicating our success with a variety of stakeholders across many countries and continents to conduct these assessments, KNO/IFNAE have refined these approaches, methods, and tools to form the foundation for a rigorous certification program. Our online certificate course is a unique blended learning opportunity that integrates face-to-face interaction via five webinars along with experiential learning activities and online content.
Certification Levels
PAAx Specialist: Participants develop a performance assessment plan
PAAx Analyst: Participants develop a performance assessment report
PAAx Expert: Participants delivery PAAx training program
Read the full course description here; we will begin taking registrations soon.
For more information, email us at info@ifnae.com or sign up for our mailing list to receive updates on when registration opens as well as other IFNAE Academy offerings.
2018 Online Webinar Dates
Winter: 11AM – 1:30PM U.S. Eastern Time, January 23, 25, 30, February 1, 6

Spring: 11AM – 1:30PM U.S. Eastern Time, May 15, 17, 22, 24, 29

Fall: 11AM – 1:30PM U.S. Eastern Time, September 25, 27, October 2, 4, 9